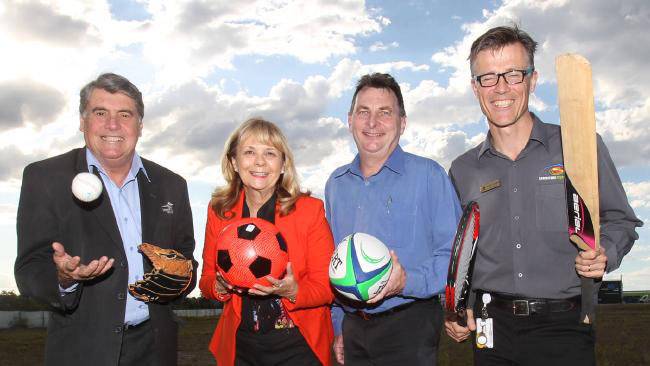 Development plans for a $25 million licensed sports club at North Lakes, proposed by the Caboolture Sports Club, have been approved by Moreton Bay Regional Council.
Mayor Allan Sutherland said the North Lakes Sports Club would be the first, integrated club venue of its kind to open for business in the award-winning, master planned North Lakes community.
"The North Lakes Sports Club will deliver new jobs, new family orientated entertainment options and new community sponsorship arrangements for local sport in one of Australia's fastest growing urban areas," Mayor Sutherland said.
"It's another vote of confidence in the Moreton Bay Region with the North Lakes Sports Club proposal joining an enviable list of local job-generating developments including Costco, IKEA, the expansion of the Westfield Shopping Centre and the soon to open Moreton Bay Rail."
Located at 36-42 Flinders Parade, development plans approved by council for the North Lakes Sports Club include a 320 seat bistro, children's play area, lounges, bar facilities, function room and a gaming area with 268 parking spaces and courtesy shuttle buses.
The $25 million, single storey 3,184 m2 sports club is expected to generate 80 jobs during construction and approximately 100 ongoing hospitality jobs.
Division Four Councillor Julie Greer said the feedback she had received in the community indicated there was strong support for a not-for-profit sports club at North Lakes.
"This is a welcome investment in our community, for our community that will also bring financial and in-kind support for local sporting teams and the not-for-profit groups that make our region a great place to live," Cr Greer said.
"I understand the North Lakes Sports Club will be operated by the Caboolture Sports Club which last year alone supported 38 sporting clubs in the region and donated more than $1.3 million to community groups, sporting teams and individuals.
"The North Lakes Sports Club will be a great addition to businesses and services on offer in North Lakes, Mango Hill, Deception Bay, Kallangur and Griffin."
Caboolture Sports Club CEO Kelvin Patch said extensive research had gone into the feasibility of establishing a community club for North Lakes, Mango Hill and surrounding urban areas.
"As one of Queensland's fastest growing areas with the nation's best performing regional economy, I'm very excited about establishing an affordable, traditional community-based sporting club that contributes to the community it serves," Mr Patch said.
"We want to be an integral part of this growing, vibrant community with our research indicating a possible membership base of more than 12,000 people to help us deliver support to dozens of sporting and volunteer organisations."
Construction of The North Lakes Sports Club is expected to begin in early 2016 with completion anticipated by early 2017, weather permitting.
"The North Lakes Sports Club will add another 180 new jobs to the 12,300 that have already been created in the Moreton Bay Region in the last 12 months alone," Mayor Sutherland said.
"It's a win for jobs, it's a win for the Moreton Bay Region."
Source: Moreton Bay Regional Council
Image: Adam Smith, courtesy of North Lakes Times